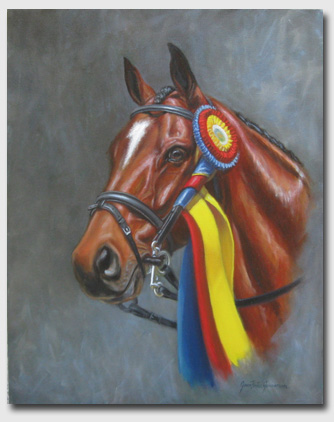 "Parklane Hawk"
16 x 20
In the collection of Catherine Witt, Cheshire, UK
Parklane Hawk was the winner of the Rolex, KY event in 2012 with William Fox-Pitt. Thank you to Carole Gee of Fernhill Sport Horses in Kilkenny, Ireland for making it possible for this painting to hang in its rightful place!
All material on this website is protected under Copyright, 2006-2013, by Joan P. Jannaman.
Images may not be reproduced without permission from the artist.
All Rights Reserved.