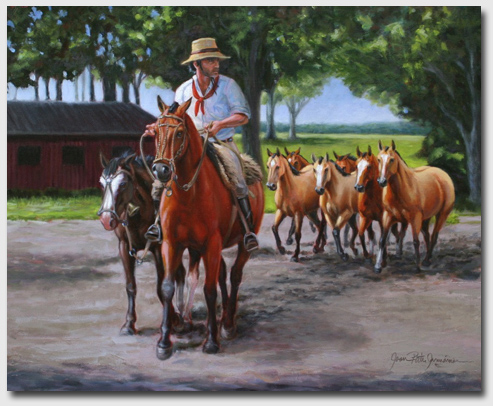 "Gaucho Leading the Leader"
16 x 20 Oil
This painting was inspired by a trip to a working ranch outside of Buenos Aires, Argentina. This is a first in a seris of Argentinian Gaucho/Criollo paintings.
All material on this website is protected under Copyright, 2006-2013, by Joan P. Jannaman.
Images may not be reproduced without permission from the artist.
All Rights Reserved.