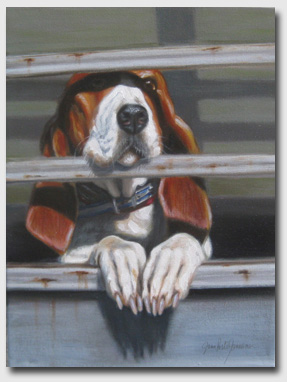 ` "Anticipation" ` 12 x 9 - SOLD ` One of the hounds of Chula Homa Hunt of Canton, Mississippi... it was the morning of opening hunt and he was ready as he watched the preparations all around. ` Back to Gallery

All material on this website is protected under Copyright, 2006-2013, by Joan P. Jannaman.

Images may not be reproduced without permission from the artist.

All Rights Reserved.