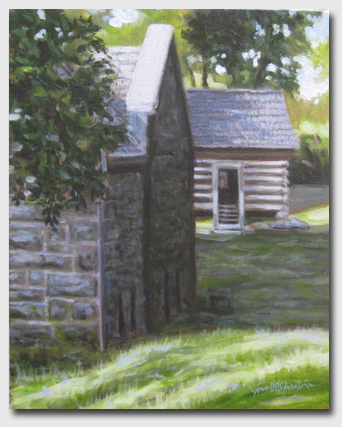 "Bellemeade Cabins" 8 x 10 This painting was inspired by the dairy barn and the restored slave cabins located near the Belle Meade Mansion in Nashville, TN. ` Back to Gallery

All material on this website is protected under Copyright, 2006-2013, by Joan P. Jannaman.

Images may not be reproduced without permission from the artist.

All Rights Reserved.