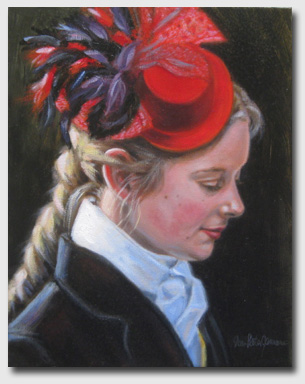 "Hannah's Opening Hunt Hat"
8 x 10 Oil - Sold
Opening hunts are festive occasions and sometimes call for hat contests to add to the fun of the early morning breakfast before the hunt.
Private collection in Ridgeland, MS
All material on this website is protected under Copyright, 2006-2013, by Joan P. Jannaman.
Images may not be reproduced without permission from the artist.
All Rights Reserved.